Participant Biographies
(In order of paper presentation)
Daniel Tröhler (Ph.D. and Habilitation, University of Zürich) is Professor of Educational Foundations at the University of Vienna and visiting Professor of Comparative Education at the University of Granada, Spain. His latest publications include Languages of Education: Protestant Legacies, National Identities, and Global Aspirations (Routledge 2011) (AERA Outstanding Book of the Year Award) that was translated into Spanish (Barcelona: Octaedro), Pestalozzi and the Educationalization of the World (Palgrave Pivot 2013) and The medicalization of current educational research and its effects on education policy and school reforms (Discourse: Studies in the Cultural Politics of Education, 2015) that was translated into Spanish 2015 (Profesorado. Revista de currículum y formación del profesorado, 19(1), 368-383).
Rosa Bruno-Jofré is Professor at and former Dean (2000-2010) of the Faculty of Education, cross-appointed to the Department of History, Faculty of Art and Sciences, at Queen's University, Canada. Her areas of expertise are history of women religious, history of education, and educational theory from a historical perspective. Her current research is funded by the Social Sciences and Humanities Research Council of Canada. Over the past few years, she has worked with Jon Igelmo Zaldívar to analyse the life and work of Ivan Illich. Her recent authored and co-authored articles have appeared in Educational Theory, Hispania Sacra, Paedagogica Historica, Journal of Ecclesiastical History (Cambridge), American Catholic Review, Historical Studies (Canadian Catholic Historical Association), Bordón, Bildungsgeschichte, and International Journal for the Historiography of Education, among others. She has authored and edited books, independently and with colleagues, published by McGill-Queen's University Press, University of Toronto Press, Routledge, and Wilfrid Laurier University Press.
Samuel Rocha is Assistant Professor of Philosophy of Education at the University of British Columbia where he is a member of the Common Room at Green College. He was born in Brownsville, Texas, and has lived throughout the United States (and five years in Mexico) before moving to Canada. As a Gates Millennium Scholar, he did his undergraduate studies in philosophy and Spanish literature and a master's in educational leadership before, as a Gates Fellow, he completed master's and doctoral work in philosophy of education at The Ohio State University. He is the book review editor for Studies in Philosophy and Education, editor of Pastoral Theology at Syndicate Theology, an active member of the Philosophy of Education Society, and immediate past president of the Society for the Philosophical Study of Education. Rocha is interested in making and offering descriptions of the ontological aspects of education, study, teaching, curriculum, and schooling. He is author of A Primer for Philosophy and Education (Cascade 2014) and has released two musical works: Freedom for Love (indie 2011) and Late to Love (Wiseblood 2014). Later this year Rocha's next book, Folk Phenomenology: Education, Study, and the Human Person, will be released by Pickwick Publications. Two more on Ivan Illich are forthcoming in 2016 and 2017 with Cascade and Springer.
Patricia Quiroga Uceda is a Postdoctoral Researcher at the Universitat Autònoma de Barcelona (Spain). She defended her thesis entitled "The reception of Waldorf education" at the Universidad Complutense de Madrid (Spain) in 2015 under the supervision of Gonzalo Jover Olmeda and Rosa Bruno-Jofré. Her thesis received the Premio Extraordinario de Doctorado (Extraordinary Doctoral Price). She has been visiting PhD student at Pädagogische Hochschule Ludwigsburg (Germany), Roehampton University (England) and at Queen's University (Canada). She is an associate member of the Theory and History of Education International Research Group (THEIRG) and an external member of the research group Cultura Cívica y Políticas Educativas (Universidad Complutense de Madrid).
Josh Cole earned his PhD in the Department of History at Queen's University in 2015. His research interests include the history of education, media history, and cultural politics. He has published in journals including Historical Studies in Education /Revue d'histoire de l'éducation, Encounters on Education / Encuentros sobre educación / Rencontres sur l'éducation, Teachers College Record, and Sembrando Ideas. He has co-written work with Rosa Bruno-Jofré for the collections Teacher Education in a Transnational World (University of Toronto Press, 2014) and Pädagogisches Wissen in der Lehrerinnen-und Lehrerbildung / Educational Knowledge in Teacher Education (Germany: Klinhardt 2016). He is a Member of the Theory and History of Education International Research Group.
Felicitas Acosta is a staff Researcher and Professor at the Universidad Nacional de General Sarmiento (UNGS) and regular Professor at the Universidad Nacional de La Plata (UNLP), Argentina. She teaches General history of education, Comparative education and Educational foundations (the latter at Secondary school Teacher education careers at UNGS).For the past 10 years she has specialized on research on the expansion of schooling from a historical and international perspective. She has been an International consultant for OEI/EUROSOciAL (Iberoamerican States Organization) for research studies on secondary schooling in Europe and Latin America and for IIPE UNESCO Buenos Aires (International Institute for Educational planning) for studies on contemporary changes on educational systems from a comparative perspective.
Sergio Munoz obtained his phD in Education at The University of Melbourne in Australia. He is a lecturer of Curriculum and in the Academic Certificate: Generation of Learning Opportunities in Disadvantaged Educational Contexts, and is also a consultant for the IBE-UNESCO and OREALC-UNESCO (http://inprogressreflections.ibe-unesco.org/meet-with- the-experts/ ). His research interests comprise curriculum, citizenship education, educational policies and teacher education. He is currently involved in the project "Tras las huellas de Medellín en la institución escolar: el caso chileno" (In the Footsteps of Medellín in the School Institution: The Chilean Case). Sponsored by: Stipendienwerk Lateienamerika-Deutschland. Intercambio Cultural Alemán – Latinoamericano (ICALA).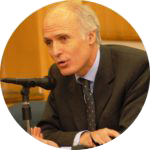 Cristián Cox is a Professor at the Faculty of Education of Universidad Diego Portales, Chile. Formerly he was the head of the Curriculum and Evaluation Unit of the Ministry of Education of Chile (1998-2006), Director of the Center for Research on Educational Policy and Practice (CEPPE) of Universidad Católica de Chile (2008-2011), and Dean of this University's Faculty of Education (2012-2015). A researcher and policy maker, he led the design and implementation of the 1990s curriculum reform of the school system of his country, was Tinker Visiting Professor at Stanford University in 2005, and belongs to the Project Advisory Committee of the International Civic and Citizenship Study (ICCS-2016), of the International Association for the Evaluation of Educational Achievement (IEA). He has also worked as a consultant for OECD, World Bank, Inter-American Development Bank, and UNESCO. He has authored, co-authored or edited, 10 books and more than a hundred articles on educational policy, curriculum, teacher education and citizenship education. On this last topic he has just published (with J.C. Castillo and others) a book on the evolution of this area in Chile, Aprendizaje de la Ciudadanía. Contextos, experiencias, resultados (2015), and co-authored a comparative analysis for 6 countries of Latin America, Citizenship education in Latin America: priorities of school curricula (I BE Working Papers Nº 14 (2014)). Has participated or participates in the Editorial Board of journals, Cadernos de Pesquisa (Fundación Carlos Chagas, Brasil), Perfiles Educativos (UNAM, México), Pensamiento Educativo (PEL) (Chile), Encounters (Queen's University, Canada), Compare (UK), and the just launched, Journal of Professional Capital and Community (USA). Email: cristian.cox@udp.cl
Carlos Martínez Valle holds a PhD in History of Social and Political Ideas and Movements and teaches at the Faculty of Education Universidad Complutense, Madrid. He has worked as a Researcher and Assistant Professor at Humboldt Universtät, Berlin, Germany and a Queen's University, Canada. Has worked in different European (TMR, Daphne), German (Sonderforschungsbereich 640, Koordinierte Programme der DFG) and Spanish (I+D, ProSpanien) research projects. His work combines intellectual history, history of education and Comparative Education. Using them he has studied the free will controversies in 16th and 17th Century Europe and its political and educational implications. Working languages: French, German, Italian, Portuguese and Spanish.
Ángela García-Pérez is recipient of the Pre-doctoral Grant of Basque Government (Spain). Master's Degree in Special Educational Needs and in Social Inclusion, both at University of Deusto. She is carrying her PhD on a SERVICE LEARNING project with schools, public and civic administrations promoting together awareness in Urban Accessibility (ciudadesamigables.org). Her directors are Aurelio Villa and Aitziber Mugarra. Currently, she is visiting Andrew Furco at the University of Minnesota.Volunteer in Zerbikas Foundation, member of local and international networks. Last publication accepted: "John Dewey's experiential pedagogy: receptions on some current methodological approaches" (Educatio Siglo XXI, in press). [https://www.researchgate.net/profile/Angela_Garcia_Perez]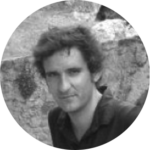 Jon Igelmo Zaldivar, Ph.D., is a postdoctoral fellow at the University of Deusto (Bilbao) with a "Juan de la Cierva-incorporación" postdoctoral fellowship of the Spanish Ministry of Economy and Competitiveness. From 2013 to 2015 he was a postdoctoral fellow at Queen's University, Kingston, Canada (2013-14) with a grant from the Basque Country Government Postdoctoral Program (Spain). He defended his Ph.D thesis in 2011 at the Universidad Complutense de Madrid (Spain). He has published papers in journasl such us Educational Theory, The Journal of Ecclesiastical History, Hispania Sacra, Educación XX1 and Bordón. Since 2013, he is the assistant to the coordinator of the Theory and History of Education International Research Group (Queen's University).
Joe Stafford is a retired history teacher from the Algonquin and Lakeshore Catholic District School Board in Ontario, Canada. He has twenty-nine years of classroom experience and was a department head for seventeen years. In 2008, he received the Governor General's Award for Excellence in Teaching Canadian History. He is currently a History ofEducation PhD candidate at Queen's University, Canada
Heidi MacDonald is a historian of twentieth-century Canada with specializations in Atlantic Canada, the Great Depression, women religious, and youth. Her recent publications include articles in Historia de la Educación and Canadian Journal of Sociology, and chapters in The Difference Kids Make, edited by Gleason and Myers, (UBC Press, 2016); Writing Feminist History: Productive Pasts and New Directions, edited by Janovicek and Carstairs (UBC Press, 2013); and Vatican II: Experiences Canadiénnes / Canadian Experiences, edited by Attridge and colleagues (University of Ottawa Press, 2011). Her current SSHRC-funded project is on women religious in Atlantic Canada since 1960.
Elizabeth M. Smyth is Vice-Dean (Programs) at the School of Graduate Studies, University of Toronto, and Professor of Curriculum Teaching and Learning at the Ontario Institute for Studies in Education. She is a member of the University of Toronto Governing Council and a Senior Fellow of Massey College and the University of St Michael's College. In 2010 she received the George Edward Clerk Award for outstanding contribution to Canadian religious history. Her most recent edited collections are with Deirdre Raftery, Education, Identity and Women Religious: Convents, Classrooms, and Colleges (Routledge, 2015), and with Tanya Fitzgerald, Women Educators, Leaders, and Activists (Palgrave Macmillan, 2014).
Ana Jofre received her PhD in Physics from the University of Toronto, did Post-doctoral work at NIST (National Institute of Standards and Technology) in Gaithersburg Maryland, and taught -and did research - at the University of North Carolina in Charlotte for six years before transitioning her career towards the arts. She then completed her MFA at OCAD University in Toronto, then worked as a research fellow in the Visual Analytics Lab at OCAD University, and at the Institute for Pure and Applied Mathematics Culture Analytics program at UCLA in Los Angeles, California. Her publications and conference presentations cover a wide range of intellectual interests, from physics to critical theory, and she has exhibited her artwork extensively. Her creative and research interests include figurative sculpture, interactive new media, the aesthetics of camp and of the uncanny, public pedagogy, human-computer interaction, and data visualization. She is currently an Assistant Professor in Creative Arts and Technology at SUNY Polytechnic, in Utica NY.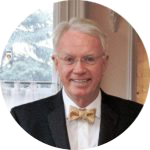 William Pinar is an American educator, curriculum theorist and international studies scholar. Known for his work in the area of curriculum theory, Pinar is strongly associated with the reconceptualist movement in curriculum theory since the early 1970s. In the early 1970s, along with Madeleine Grumet, Pinar introduced the notion of currere, shifting in a radical manner the notion of curriculum as a noun to curriculum as a verb.[1] Apart from his fundamental contributions to theory, Pinar is notable for establishing the Journal of Curriculum Theorizing, founding the Bergamo Conference on Curriculum Theory and Classroom Practice, and founding the International Association for the Advancement of Curriculum Studies. Although Pinar is known best for his publications concerning curriculum theory, he has also spoken about and written on many other topics, including education, cultural studies, international studies, and queer studies.
Ina Ghita is an Education and Society PHD student at the University of Barcelona, Spain. She is interested in the design of technology-mediated learning environments, specifically in how critical thinking and idea exchange are supported and encouraged, as well as building learning environments that motivate users to engage. Ina has a Masters in Education, from Queen's University, Canada, a Masters in Cognitive Sciences and Interactive Media, and a BA in Journalism.
Chris Beeman holds a PhD from the Faculty of Education, Queen's University. He is an Assistant Professor at Brandon University. Recent publications include contributions to Encounters in Theory and History of Education, Journal of Experiential Education, The Trumpeter, and Paideusisand a chapter entitled "Authochthonous Ed: Deep: Indigenous, Environmental Learning," in Teacher Education in a Transnational World, edited by Rosa Bruno-Jofré and James Scott Johnston, University of Toronto Press, 2014. In the past Beeman taught courses in undergraduate programs including Art in an Aboriginal Context and Philosophy of Education, and in the graduate programs, Theories and Meanings in Aboriginal Education and Pedagogy and Transformation in Curriculum, in the Aboriginal and World Indigenous Education Studies program, at Queen's University's Faculty of Education. Through Simon Fraser University, Chris is a research associate with the CURA-sponsored green school in Maple Ridge, BC.
Bonita Uzoruo is Anishinaabe (Thunderbird clan) from southeastern Manitoba, Canada. She attended the University of Manitoba graduating with a Bachelor's degree in Native Studies. She then obtained a Bachelor of Education from Queen's University, specializing in Aboriginal education. For over ten years, Bonita has excelled as an Aboriginal educator in Ontario's public schools. Bonita is a Master's of Education candidate in the Aboriginal and World Indigenous Education Studies program at Queen's University, under the advisement of Dr. Rosa Bruno-Jofré. Her research areas include: Indigenous culture and knowledge-based education, and decolonization and the development of Aboriginal teacher education programs in Canada.
Sol Serrano is Professor at the Institute of History, Pontificia Universidad Católica de Chile. She was Vice President for Research (2015-2017). Her field is political, cultural and religious History of Chile and Latin America. She has been a Visiting Scholar in various university, among others, Oxford University, Harvard University, University of Notre Dame, Université de Paris I Sorbonne, École des Hautes Études en Sciences Sociales, Paris, Ibero Amerikanisches Institute in Berlin. Her last books are Qué hacer con Dios en la Republica. Politica y secularización en Chile 1845-1885. Fondo de Cultura Económica, Santiago de Chile ,2008. (2era edición 2009). Historia de la Educación en Chile 1810-2010. T.I Aprender a leer y escribir; T.II La educación nacional., Taurus, Santiago de Chile, 2012, 2nd edition 2013. (Editor with Macarena Ponce de Leon). She is member of the Theory and History of Education International Research Group (Queen's University).
Macarena Ponce de León Atria is an Assistant Professor at the Institute of History of Pontifical Catholic University of Chile. In 1999 she obtained a DEA (Diplôme d'études appliquées) at Paris I, Sorbonne-Pantheon, finished her PhD at the Catholic University of Chile in 2007 where she was a postdoctoral Fellow. She was a visiting fellow at the Kellog Institute for International Studies (University of Notre Dame, USA) and at the Ibero Amerikanisches Institute in Berlin. Her main fields of research are the social and political history of Chile in the nineteenth and twentieth centuries. She specializes in the study of the relationship between society and the state through private charity and public welfare, education and her current research project focuses on the practices of political representation and the expansion of political citizenship in the twentieth century. She is author of Gobernar la pobreza. Prácticas de caridad y beneficencia en la ciudad de Santiago, 1830-1890, (Santiago, 2011); and the joint editor with Sol Serrano of the collective volumes,Historia de la educación en Chile, 1810-2010, tomos I and II (Santiago, 2012).